Accredited Counseling Psychologist, Lecturer and Researcher with eight years of experience in the clinical work. Experience in trauma, family and work place counseling.
Dr. Stephen is a licensed practicing Counseling Psychologist; mental health research consultant and lecturer of Psychology. He is the current Head of Department, department of Psychology at the Catholic University of Eastern Africa. Dr. Asatsa holds a PhD (Counseling Psychology) from the Catholic University of Eastern Africa; MA (Counseling Psychology) from Mount Kenya University; Higher Diploma (Psychological Counseling) from Kenya Methodist University and B. Ed (Arts) from Kenyatta University. He is passionate about youth and adolescent issues, Career and vocational counseling, trauma and grief,and end of life planning. He is a strong advocate of African Psychology and cultural approaches to mental health challenges. 
Dr. Asatsa is a cofounder of BeautifulMind Consultants Ltd, a Kenyan based mental health social enterprise focusing on body mind approach of addressing mental health issues and JENGA Psychosocial Network, a Kenyan community based organization focused on provision of community mental health services in slum areas.
Dr. Stephen Asatsa holds membership in various international and local professional bodies including: Society for Research in Child Development (SRCD) where serves on the Student and Early Career Council (SECC). International Society for the Study of Behavioral Development (ISSBD). International Marce Society for Perinatal Health Kenya Counselling and Psychological Association (KCPA)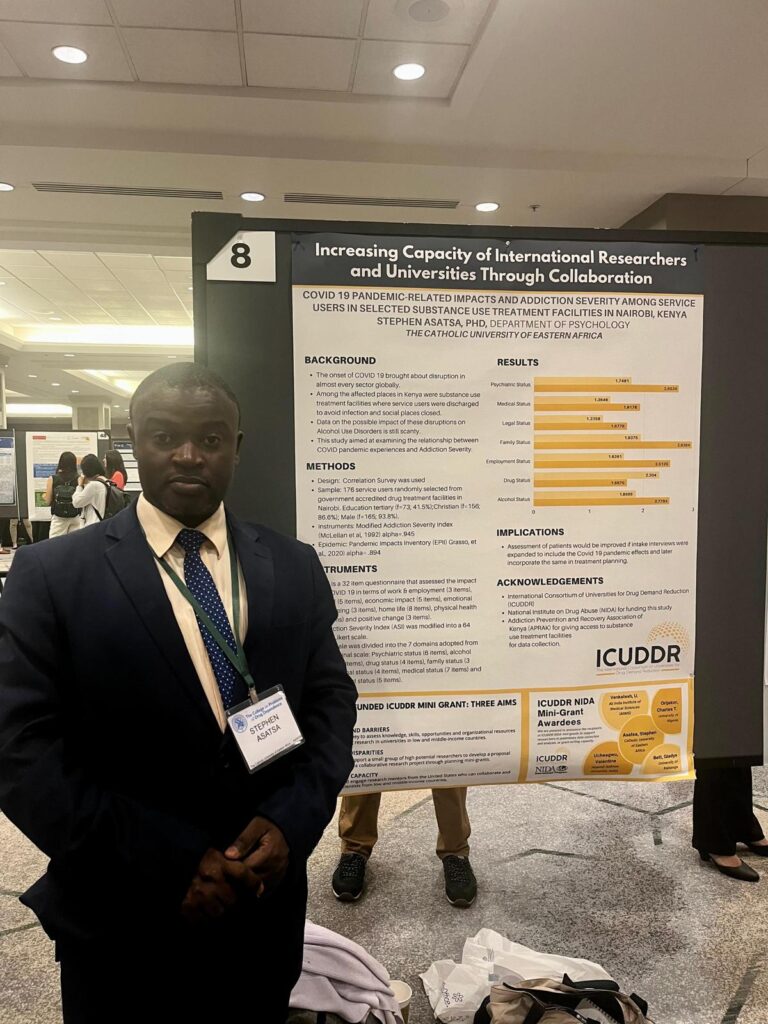 "We are all in the gutter, but  some of us are looking at the stars. Everyone has problems to deal with, but the people who are mesmerized by the beauty of their dreams are the ones who actually live life to the fullest."  – Oscar Wilde
Get In Touch With Dr. Stephen